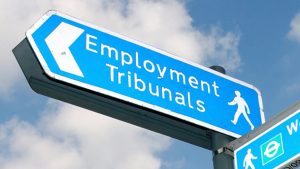 Employment Tribunal Representation Service
Our many years of experience in dealing with Employment Tribunal cases ensures that you will be in good hands throughout the case. Our experienced and expert team of lawyers and barristers will ensure that you will receive the best possible advice on the strengths and weaknesses of your case at the outset. We will then prepare a defence of the claim that puts you in the strongest position to proceed.
Our lawyers will;
Assess the case and prepare your written defense
Liaise with the Employment Tribunal
Negotiate with ACAS on your behalf
Gather evidence and documents
Prepare and draft witness statements
Deal with any Employment Tribunal orders and directions
Instruct a specialist barrister to represent you
Negotiate a settlement where necessary
We always act in your best interest and will advise you not only on the legal implications of the case but also the commercial impact on your business. Our wealth of experience and expertise will ensure that your business receives the best advice in the circumstances of the case.
Case Study 
Defending a Claim.
A long standing client was taken to an Employment Tribunal by a former employee for unfair dismissal and breach of contract. The employee was bullish and thought that they had a good claim. From the outset we sought advice from a specialist employment barrister who we would be using for the trial and he confirmed that we had a good case and that we should fight it.
We worked closely with the barrister throughout the lead up to the hearing who reviewed the evidence at key stages and advised on the strengths and weaknesses of the case.
At the hearing we were ultimately successful and completely defeated the claim.
If you would like to find out more about our service please contact us on
01920 463777
or email
answers@qandalaw.co.uk
for more information.